PROJECTS
I focus my work on environmental and social impact and support change as a public speaker and activist. I build projects, design & facilitate processes and utilise my visual design skills to elevate powerful messages.
DESIGN INTO THE FUTURE

A consulting project focused on helping educational institutions better prepare for the next generation of students through a series of workshops. The report visualises the journey through the process of designing and coming up with the workshop design.

My final project of my three year education in Enterprising Leadership at Kaospilot.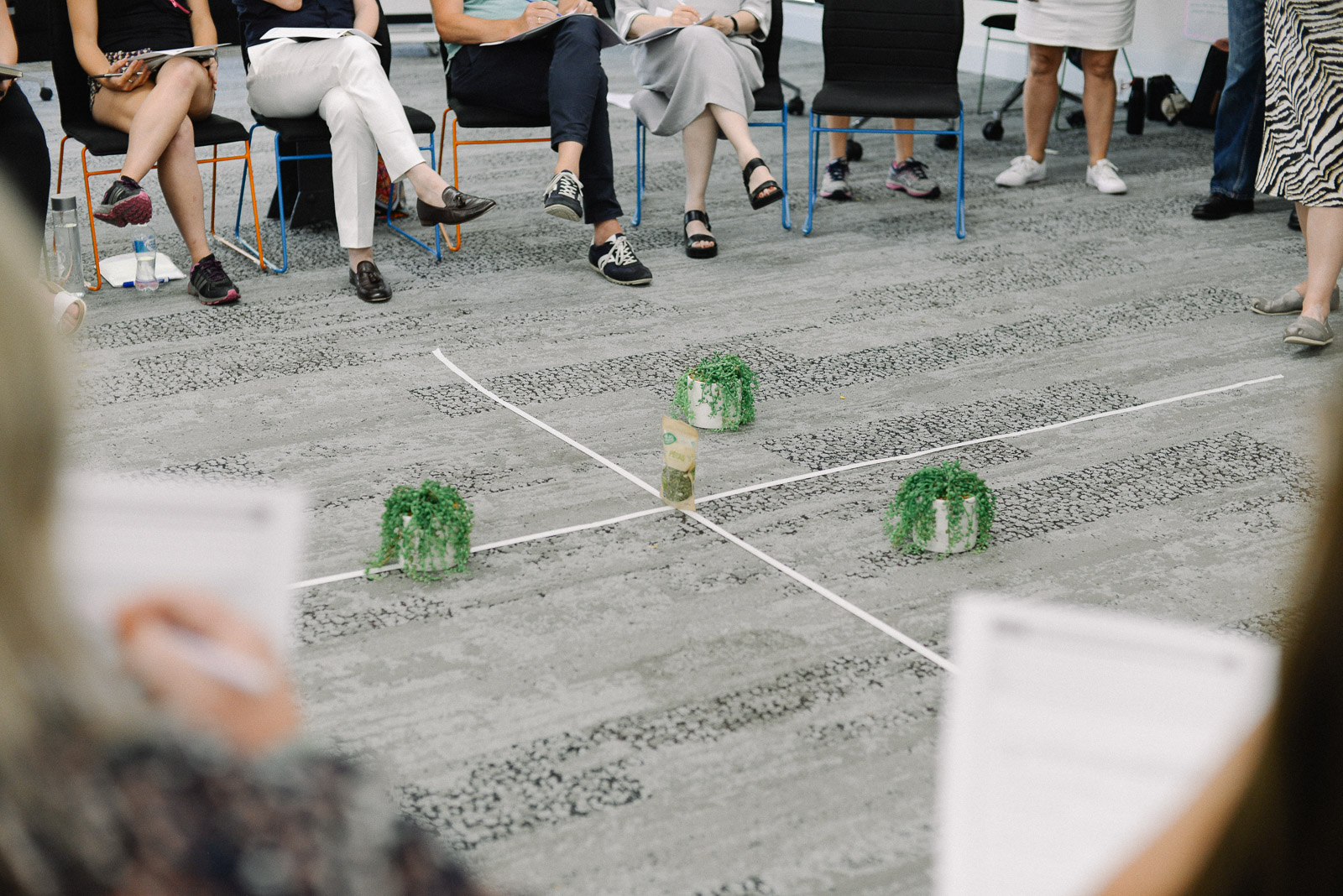 KAOSLAB

Process design and facilitation for a social lab inspired project carried out in Copenhagen. The project was in collaboration with Sydhavns Genbrugcenter and focused on circular economy. The project consisted of 30 people creating prototypes for how to make waste into value and was held by a group of nine Kaospilots.
Volunteering for The Climate Reality Project


Tasks included training preperations for a climate reality training in Brisbane and running a Student Climate Impact Competition at the University of Melbourne in collaboration with Alex Rushan.

Communication work included development of a webpage, a communication strategy, social media and outreach for the training. In my final month I developed an ideation toolkit for Climate Reality Leaders.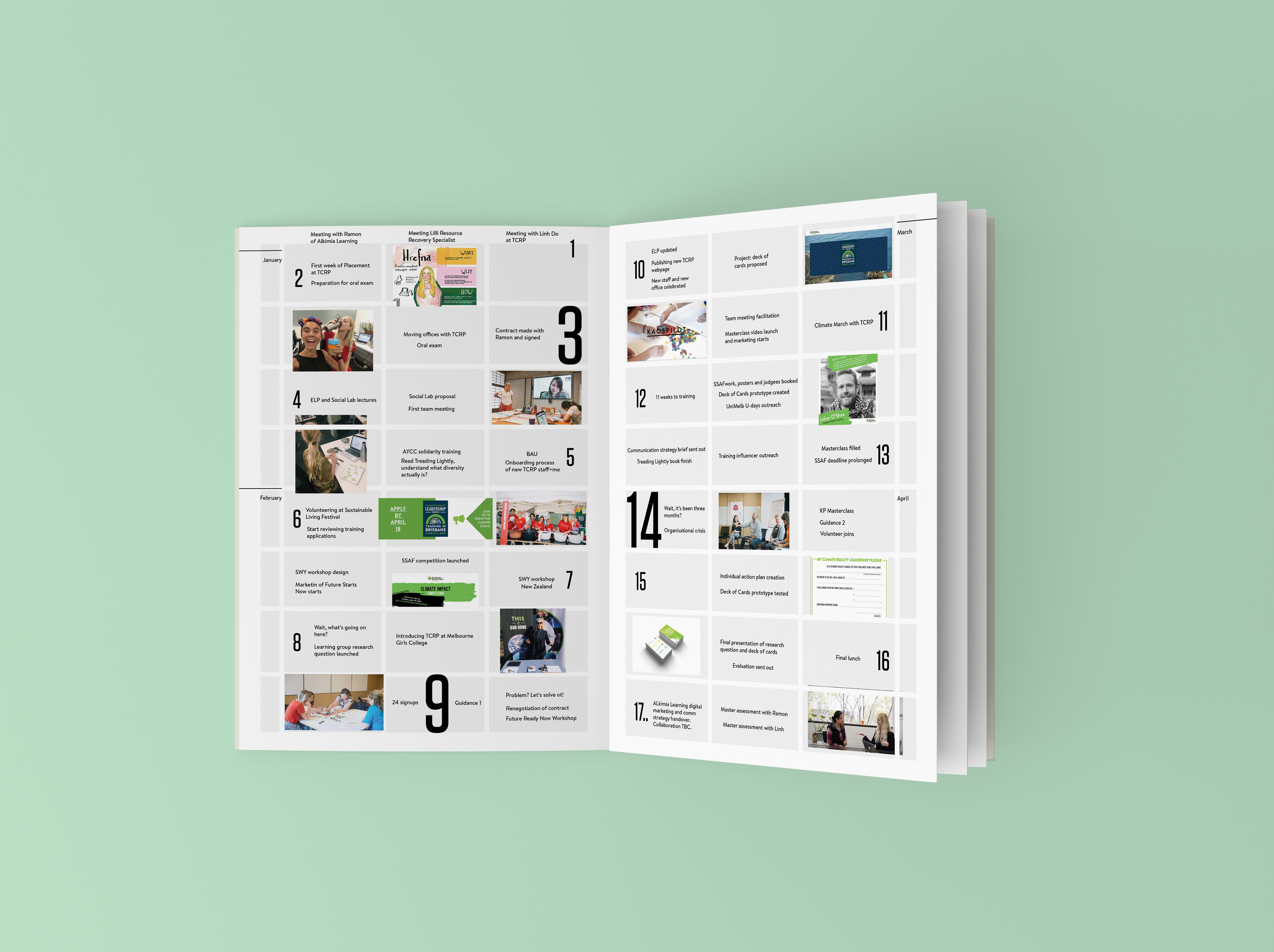 RADAR writings

Content creation and piloting of the Kaospilot RADAR communication platform. I created content mostly through own writing and interviews as well as video, design and photography.
kaospilotradar.dk
Kaospilot Masterclass materials

Promotional materials, social media strategy, communications and support for the Kaospilot Masterclass workshops in collaboration with Ramon Marmolejos and Simon Kavanaugh. The masterclass explores innovation within education design. I co-facilitated two of the workshops, in Aarhus, Denmark and Melbourne, Australia.
Kaospilot x AllWomen co-creation of an AI immersive course for womxn

Project management, Process design and communications. Created in collaboration with Anne-Sophie, Mette, Sascha and Ammar.

Customer research for LØS market, package-free supermarket

Looking into a younger client base for the supermarket. Researching, testing and prototyping a potential solution to engage young people living in communes in Copenhagen.

-The result was an online shopping experience of key household items.

-Living zero waste myself, documenting and spreading awareness around waste with a workshop, podcast, social and news media.
FællesSkabet,
a free fridge open 24/7 for donating and collecting food.

A collaboration with Skraldecaféen to fight food waste and food poverty in Aarhus.

The assignment was to help Skraldecaféen find use for their leftover dumpster dive finds. Emily, Malthe, Karolina, Leela and I collaborated in coming up with a solution which in the end was celebrated with a fridgewarming opening event.

Waste Watching,
focusing on waste and tourism in Iceland.

The project was part of a groupwork assignment in my first year of graphic design.
The result was a beach clean-up in Viðey targeted towards tourists in Iceland.
Poster by Kjartan Hreinsson.